James Sweeney, CFA, CFP®, MBA

Founder and Wealth Advisor
James has spent his career in the investment management industry – helping clients manage their portfolios and plan for retirement.
Early on, he saw a deep flaw in the financial "advice" industry stemming from how advisors get paid. Instead of being paid for their expertise like a doctor, attorney or accountant, most financial advisors are paid like a sales rep – commissions or a percentage of client accounts.
The lack of transparency in these compensation structures often leads to advisors extracting unreasonable fees from unsuspecting consumers. In addition, they create huge conflicts of interest between advisor and client – often resulting in advice that pays the advisor the most, rather than what's best for the client.
Over time James became determined to change the paradigm of financial advice from sales to profession by removing these conflicts of interest. In 2016, he founded SwitchPoint Financial Planning utilizing a flat annual fee structure that compensates us for our expertise and the services we provide.
James feels incredibly blessed to be able to work every day in a career that combines his love of finance and investing with his desire to help others.
Originally from Mesa, Arizona, he has spent the last 15 years in Utah and currently lives in Lehi with his wife and five children. Between church, school, sports and just trying to keep up with the kids, there is never a dull moment at his house.
Grant Fuller, CFP®

Wealth Advisor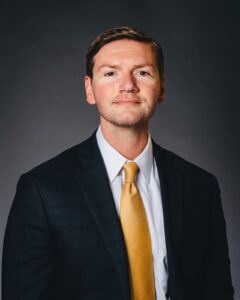 Grant joined the SwitchPoint team in 2023 as a Wealth Advisor. Grant is a CERTIFIED FINANCIAL PLANNER™ professional with more than 12 years of experience in the industry. As an experienced wealth advisor, Grant is focused on providing individuals, families, and organizations with personalized advice geared to help them meet their goals. Grant designs financial plans for clients that include estate planning, insurance solutions, tax strategies, investments, and retirement solutions.
Having spent the majority of his career in corporate wealth management, Grant is all too familiar with the common assets under management billing structure and the conflicts of interest that come with it. The primary reason Grant was enticed to transition to SwitchPoint Financial Planning was the flat fee approach that removes those conflicts and allows him to provide his clients with the best-unbiased advice that they deserve.
Grant makes it a high priority to give back to his community volunteering on multiple boards of directors and finance committees including the Financial Planning Association and the St. John Center.
Originally from Kentucky, Grant enjoys cheering on the University of Kentucky Wildcats, attending horse races at Churchill Downs, exercising outdoors, and spending time with his wife, Samantha, and son, Jaxon.
Kevin Dunford, CFP®

Associate Advisor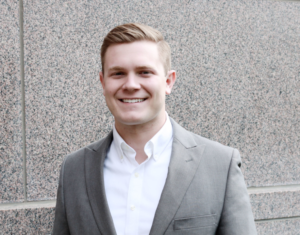 Kevin joined the SwitchPoint Financial Planning Team in 2022 as an Associate Advisor. In this role, Kevin works alongside James to assist with the development and administration of financial plans for clients.
Kevin has been in the industry for the past six years after graduating from Brigham Young University-Idaho with a Bachelor of Science in Finance, where he discovered his passion for financial planning. He loves being able to help individuals and families achieve their goals through proven financial principles and strategies.
Growing up, Kevin's family moved around often, both in the states and internationally. He continues to love to travel with his wife and daughter. He loves snowboarding, hiking, and everything outdoors.  If you ask Kevin what is most important to him, he would say something like, "Faith, family, freedom, food…and finances!"
Kyle Wilhelm

Operations Manager
Kyle joined the SwitchPoint Financial team in 2021 as the Operations Manager. He has 10 years of experience in the financial planning and investment management industry, having served in various roles at previous firms. Kyle handles much of the day-to-day operations of SwitchPoint Financial as well as providing client services.
Kyle graduated from Western Michigan University with a Bachelor of Business Administration, Finance and holds a FINRA Series 66 license.
Originally from Michigan, Kyle relocated to Utah in 2012 drawn by the mountains and outdoor sports culture. Kyle enjoys all things outdoors and is an active volunteer with the Davis County Sheriff's Search and Rescue Team. When Kyle isn't working you will find him spending time with his fiancé and two dogs. Any spare time is spent on house remodel projects, cycling, and hiking.
Jessica Shugart

Client Services Coordinator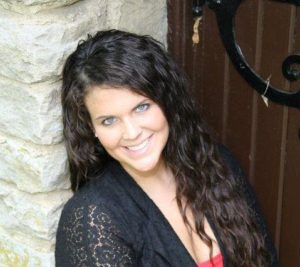 Jessica joined the SwitchPoint Financial team in 2020 as the Client Service Coordinator. She has four years of experience assisting financial advisors. She loves building relationships with clients and solving their problems.  Her goal is to make life easier for clients. She is the point person for client services and administrative areas. You'll often encounter her around account openings and making your life easier by prepopulating electronic forms to give you the easiest possible experience. Jessica also helps new clients throughout the onboarding process. Updating clients personal information, banking links, and beneficiaries are also tasks Jessica can help clients with.
Jessica graduated from Miami University in Oxford, Ohio.  On Sundays you can find her teaching the children at her local church. When not in the office, she enjoys spending time with her husband and son outdoors. In her spare time she likes to plan, craft, and watch sports.